TISAX Training
Effective Implementation Training For Automotive Industry
The following training offer is based on the most recent Information Security Assessment issued by VDA in version 5.1.0.
1) Introduction to the information security domain under the TISAX standard requirements
2) Terms and definitions used in the TISAX standard:
3) TISAX standard implementation framework – workflow overview
4) Detailed TISAX standard requirements overview:
Module A: Information Security Management System

Information Security Policy
Organization of Information Security
Asset Management
Information Security Risk Management
Information Security Assessments
Information Security Incident Management
Information Security requirements in HR
Physical Security
Elements of Business Continuity Management
Elements of Identity and Access Management
IT Security – basics of the Cryptography
Operations Security
System acquisitions, requirement management and development
Supplier Relationships
Compliance in information security
Module B: Prototype Protection

Physical and environmental security
Organizational requirements
Handling of vehicles, components and parts
Requirements for trial vehicles
Requirements for events and shootings
Module C: Data Privacy Protection

Organization of Data Protection
Compliance with the GDPR legislation (basis)
Privacy Policy
Data Privacy trainings
Data Protection Impact Assessment (DPIA)
5) Documentation required during the external TISAX assessment (external audit)
6) Techniques and document types (audit evidence) confirming compliance with the TISAX standard requirements
7) Maturity levels in TISAX standard – overview
8) KPIs in the Information Security Management System – possible measurements and analysis based on the ISA VDA assessment
BONUS material for participants:
Each participant will obtain matrix with a proposal of the assigned departments that should be involved for each TISAX question – Excel form template
Submit a request
Automotive Quality Solutions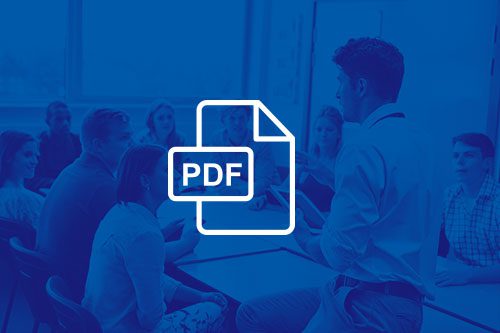 Automotive Quality Solutions
Thanks to TISAX training participant will learn:
TISAX standard requirements
TISAX standard certification process
TISAX audit evidence gathering in the TISAX certification process
Best market practices in managing information security, data protection and prototypes protection
RACI model in the TISAX standard implementation
Automotive Quality Solutions
Benefits for the company:
Contribution in establishing a common information security level in the Automotive Industry
Building the lasting and positive image of your company on the Automotive sector
Strengthening credibility of your company as a trusted business partner
A chance to establish new business contacts
Establishing a transparent assessment for your company contractors
Improving communication across your Supply Chain
Automotive Quality Solutions
Duration:
2 days (each 7,5 hours)
Date of open training:
12.12-13.12.2023 – online open training – North America operating time
Price:
890 Euro for first participant. In case of 2 or more participants from the same plant offer 10% discount on the second and all other participants.
To organize in-house TISAX training sessions or internal online sessions for companies please get in touch with office.
The invoice due date will be 30 days from the invoice issue date. The invoices for the services will be issued after the service delivery.
On client demand there is a possibility of training extending with an additional workshop day.
We're also offering consulting services related TISAX implementation.
Price include:
Training participation
Training materials
Certificate